Gundam Unicorn OVA Collection to be released this August as Collector's Edition Blu-Ray
Anime Limited, otherwise known as All The Anime, have today announced that the Gundam Unicorn OVA Collection, which consists of seven 60-minute long episodes, will be released as a Collector's Edition Blu-Ray set on the 31st August 2020 within the UK.
The set will feature all seven OVA episodes across four Blu-Ray discs, with each episode presented in English and Japanese (with English subtitles), in a standard amaray Blu-Ray case that slides into a chipboard box along with a poster and booklet. Fans of Anime Limited's Gundam releases will notice that this is the same packaging and presentation style as the previously released Gundam sets as well as similiar artwork and design to those released in North America by Rightstuf (which this is most likely a UK encoded duplicate of). A beauty shot illustrating the packaging and its contents can be found below: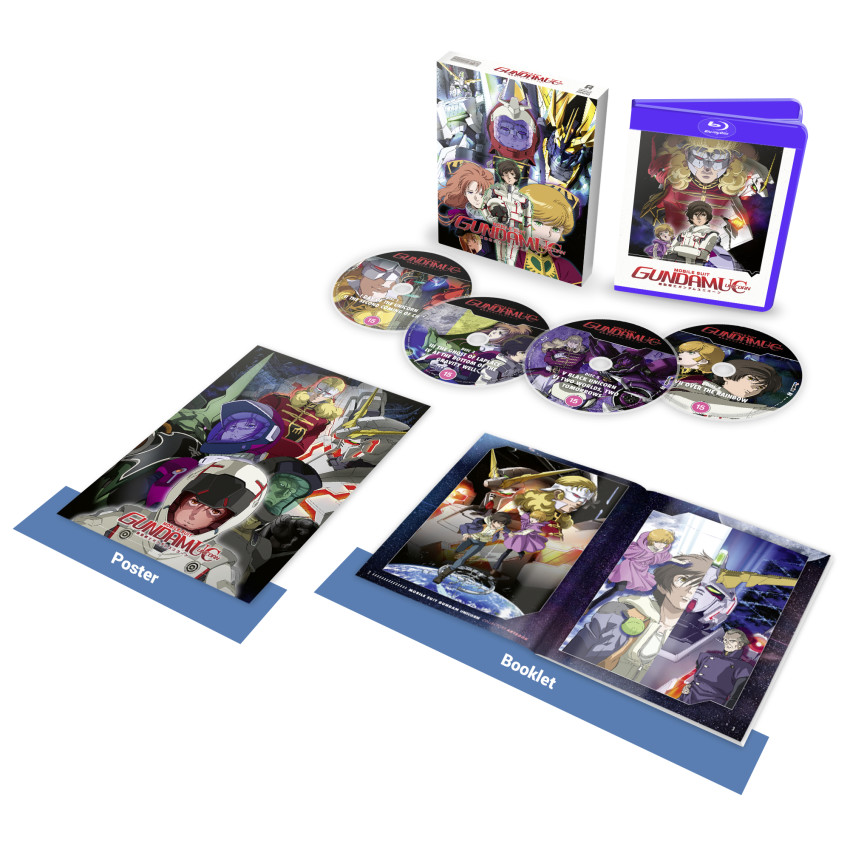 In addition to the OVA episodes the Blu-Ray discs will also contain a selection of bonus features; including:
The "Story So Far"
Episode EX "One Hundred Years of Solitude"
Episode Recaps
Episode 5 Ending with Lyrics
Trailers
Promotional Videos
Commercials
MS & Character Highlights
Episode 3 Textless Ending
This Mobile Suit Gundam OVA Collection Blu-Ray Collector's Edition set will release on the 31st August 2020 with an SRP of £59.99 and will be available to order from numerous online retailers including Zavvi, Amazon and Anime-On-Line once listings have been made available. In the meantime check out the newly released trailer below and get ready for more Gundam action this August!