PROMARE Collector's Edition Blu-Ray Details Confirmed for June Release
Earlier in the year Anime Limited confirmed, following listings on retailers such as Amazon UK, that they had plans to release a Collector's Edition Blu-Ray of STUDIO TRIGGER's first feature-length IP, PROMARE, and during the weekend the UK anime distributor-come-publisher detailed what fans can expect from the Collector's Edition release of the film.
Available from the 29th June 2020, which is a month delay compared to the original 1st June 2020 date listed at retailers, the Collector's Edition release of PROMARE will be packaged in the traditional 'Collectors Edition' style of Anime Limited. The film will be presented on Blu-Ray inside a digi-pack case that slides into a rigid artbox and alongside this Blu-Ray disc we have the films official soundtrack (which is amazing) on CD as well as a Poster, Sticker, Art Book and Script Book. All of the contents will, as per the norm, slide into the artbox.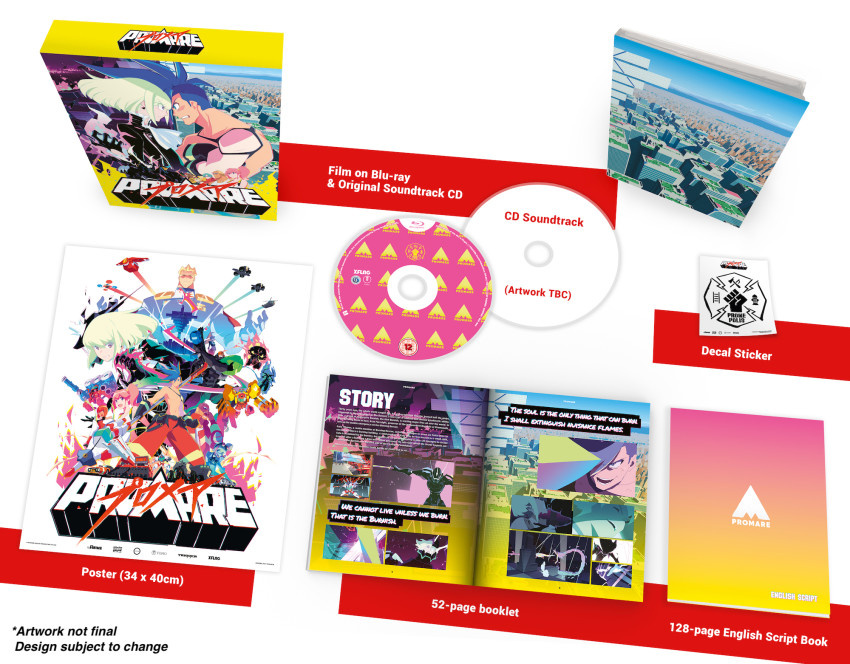 Pre-orders for this Collector's Edition Blu-Ray release of PROMARE are currently available with the product having an SRP of £39.99. A standard DVD and Blu-Ray release will also be available on the same day; but the contents of this Collector's Edition are worth the asking price.
Regardless PROMARE is now available to pre-order as both a Standard Edition and Collector's Edition Combo Pack on Amazon UK, with more retailers expected to be added in the coming months, and is currently scheduled for release on the 29th June 2020. In the meantime you can read our thoughts on the film here. You can also read additional details for this release on the official Anime Limited website.