Terror in Resonance To Receive a Collector's Edition Blu-Ray Release Next Month
A listing on Amazon UK and Anime-On-Line has revealed that Anime Limited plans to release a Collector's Edition version of Terror in Resonance, a series which was previously released as an Ultimate Edition back in 2016 and then as a Standard Edition Blu-ray release a few years later, next month.
Listed for a 18th May 2020 release this Collector's Edition release will feature the exact same content as the previously released Ultimate Edition but down-scaled into Anime Limited's simplistic Collector's Edition packaging with an amaray case as opposed to digi-pack casing. In this edition fans will receive an art-book featuring various concept drawings and storyboards from the series as well as the series across two Blu-Ray discs; of which is presented in both English and Japanese.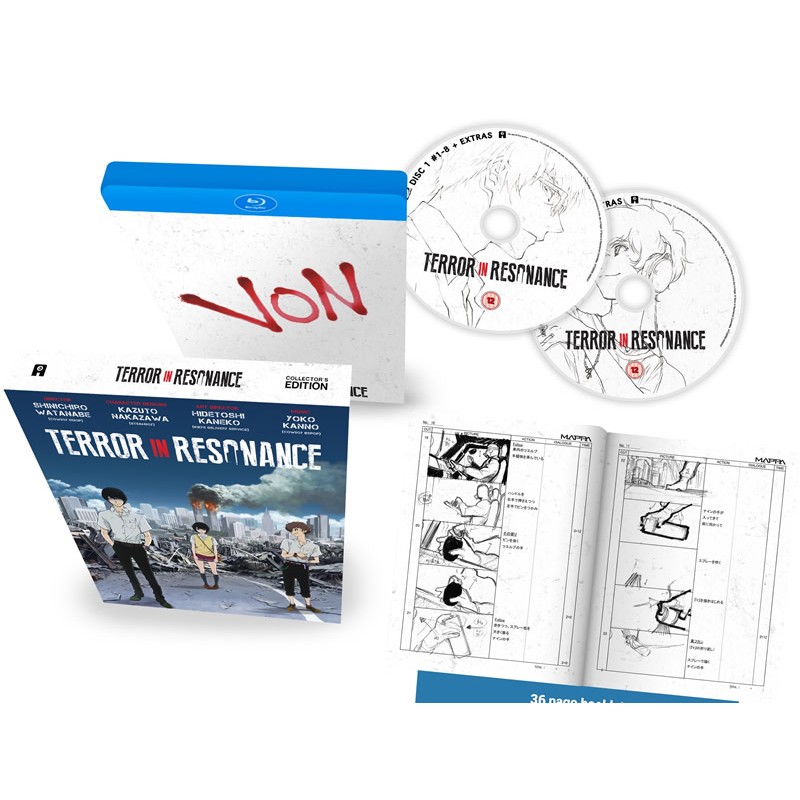 The on-disc content is as follows:
Complete series 11 episodes on Blu-ray
Episode Commentaries
In Depth Conversation with the Cast
Textless Openings
Textless Closings
Trailers
If you liked the contents of the Ultimate Edition, and didn't like the price (who can blame you), then this Collector's Edition release of Terror in Resonance might be worth checking out. This Collector's Edition release of Terror in Resonance is currently scheduled for an 18th May 2020 release and is available to view on Amazon UK and Anime-On-Line.